NOW CFO is a "roll up our sleeves" full-service consulting firm with a singular focus on outsourced CFO, Controller, accounting, and finance service needs. NOW CFO brings financial visibility into businesses to help them make smarter business decisions. They help their clients to have accurate, timely, relevant and insightful information.
---
---
Client Objectives
Refresh the client's outdated website design to create a modern and professional online presence
Improve the website's user experience and make it easier for visitors to find and understand the client's accounting services
Optimize the website for mobile devices to ensure a seamless user experience on all devices
Reflect the client's brand identity and values through appropriate colors, fonts, and imagery
Our role in the project
Design
UI/UX Audit
UI/UX Design
Website Design
Style Guide
Development
HTML/CSS/JS
WordPress
Figma
Development
UI/UX Audit
Product strategy
User testing
Stakeholders workshop
Maintenance and Support
Analytics and measurement
---
---
Technology Used
WordPress
HTML
CSS
JS
Figma
---
CLIENT TESTIMONIAL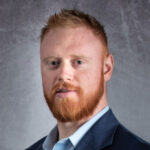 John Curtin
CEO, Now Capital Partners
We had the pleasure of working with Devfinity to create a new website for our M&A firm. I must say that this was no small feat, given the complex nature of our business. However, the team exceeded our expectations and delivered an exceptional product. The final product was a user-friendly, professional website that effectively communicated our company's value proposition to potential clients. I highly recommend Devfinity to any M&A firm looking to create a website that accurately represents their business and attracts new clients.
Xavier Estrada
Project Manager, Stark Excavating
Whether you are considering a complete transformation of your company's website or some developmental insight, we wholeheartedly recommend Devfinity. Their expertise, creativity, and unwavering commitment to customer satisfaction make them the perfect partner for any ambitious project. They have breathed new life into our online presence and positioned us for success in the digital landscape.
Amy Lister
President, Better Accounting
Our collaboration with Devfinity to re-do our website was a great experience. The team's professionalism, expertise, and meticulousness were exceptional, and the whole process was effortlessly executed. They comprehended our vision and objectives for the website, and they transformed it into a fully operational, aesthetically pleasing website. Throughout the project, they were always available to answer any doubts that arose. The website launch was a success, and I recommend Devfinity to anyone in need of a new website that is dependable and provides remarkable service.
Chris Arambula
President, C-Level Strategy
I have been a client of Devfinity for over a year now, and they have continued to impress me with the quality of their work as well as their timeliness to our deadlines. We recently engaged with Devfinity to do a complete redesign of our website. Shawn and his team did an excellent job taking the time to ask the right questions. I truly feel like they are a key part of our team in creating the customized and unique look we were going for.
Jordan Nobak
Marketing Manager, NOW CFO
Our website was extremely outdated in terms of design and functionality. We had a great experience working with Devfinity from the initial consultation to the final launch. The process was seamless, and the results have been outstanding. The team at Devfinity was professional, knowledgeable, and quick to complete what we needed. They took our vision and turned it into a fully functional website, keeping us informed every step of the way. When it came time to launch the site, Devfinity went above and beyond to ensure that everything went smoothly. Overall, I highly recommend Devfinity to anyone looking for a top-notch website building company.
Madeline West
VP of Learning & Development, C-Level Strategy
Devfinity did a great job helping us define our website branding. Their team is creative, fun to work with, and responsive, which made the whole process significantly easier. Now that our website is up and running, they are always happy to brainstorm improvements or new ideas and respond quickly when we need to update our content.
---
LET DEVFINITY HELP YOU
GET IT

DONE.
For a FREE consultation, simply leave your details and
we'll contact you within the next 24 hours.