Optimize Processes With Custom Software
79% of enterprises believe custom software development is critical to their digital transformation initiatives.
Source: Deloitte
Companies that invest in custom software development can save up to 30% in operational costs by automating manual processes.
Source: McKinsey
62% of businesses prefer custom software development over off-the-shelf solutions due to the need for tailored functionality and scalability.
Source: Statista
---
---
---
Ready to take your business to the next level?
---
---
---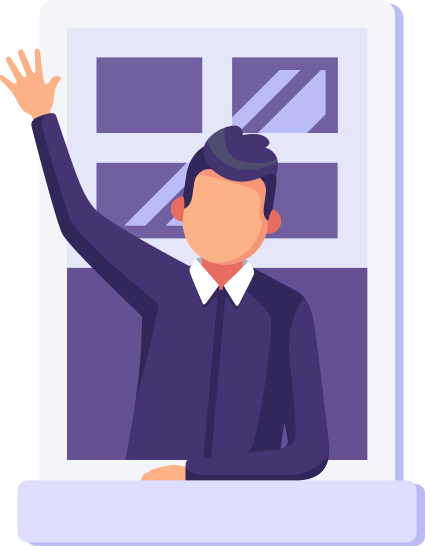 Say Goodbye to Inefficiencies and
Workarounds
Where there are problems, there are solutions, and that's what we specialize in. We see you, your needs and your business. Our customized software solutions optimize your operations, freeing you to focus on what truly matters—boosting your bottom line. Say goodbye to inefficiencies and workarounds by incorporating new and modern solutions that make your everyday smoother. Sounds like something for you? Reach out and we will make some magic happen.
---
---
Does my Business Need Custom Software?
No hard sales pitch here… it depends. Custom software isn't a fit for every business, but when
circumstances permit, it can have a major impact on your organization.
Here are some of the reasons you should be considering custom software:
You have tedious processes or complex workarounds
If your business processes are held together with baling wire and duct tape, it might be time to invest in a permanent solution.
Your Excel spreadsheets are groaning when you open them
Excel can be a great tool, but if it is running every part of your business, it's time to invest in software to make your business run better. Remember, you are one bad formula away from a really bad time.
Access to secure/proprietary data
If your team needs to access propriety data, spreadsheets are not the way to go. Having your critical business data floating around outside of a secure system can cause all sorts of problems ranging from inefficiencies to lawsuits.
Your workflow/business processes are unique
Custom software fits your business like a well-tailored suit. So, if you don't want to compromise on your unique way of doing things, investing in custom software is a great way to go.
You're looking to scale
When you are looking to scale your business, standardizing your operations, centralizing your data, and ensuring your teams are operating at a peak efficiency become even more critical. Establishing a technology backbone for your business provides a great foundation for scalability.
---
---
No Experience? No Problem.
Software can be scary, but it doesn't have to be. If this is the first time you've looked at building software,
we understand how daunting of a task it can be. We love helping businesses discover how custom
software can revolutionize their business. Whether you are ready to get started or need advice, Devfinity
can help you get it done!
---
---
Testimonials
We love working with our clients, and our clients love working with us. Our goal is always to satisfy our clients and exceed their expectations. Here is some of the feedback we've received on our work and collaboration.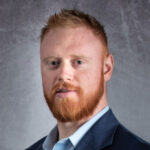 John Curtin
CEO, Now Capital Partners
We had the pleasure of working with Devfinity to create a new website for our M&A firm. I must say that this was no small feat, given the complex nature of our business. However, the team exceeded our expectations and delivered an exceptional product. The final product was a user-friendly, professional website that effectively communicated our company's value proposition to potential clients. I highly recommend Devfinity to any M&A firm looking to create a website that accurately represents their business and attracts new clients.
Xavier Estrada
Project Manager, Stark Excavating
Whether you are considering a complete transformation of your company's website or some developmental insight, we wholeheartedly recommend Devfinity. Their expertise, creativity, and unwavering commitment to customer satisfaction make them the perfect partner for any ambitious project. They have breathed new life into our online presence and positioned us for success in the digital landscape.
Amy Lister
President, Better Accounting
Our collaboration with Devfinity to re-do our website was a great experience. The team's professionalism, expertise, and meticulousness were exceptional, and the whole process was effortlessly executed. They comprehended our vision and objectives for the website, and they transformed it into a fully operational, aesthetically pleasing website. Throughout the project, they were always available to answer any doubts that arose. The website launch was a success, and I recommend Devfinity to anyone in need of a new website that is dependable and provides remarkable service.
Chris Arambula
President, C-Level Strategy
I have been a client of Devfinity for over a year now, and they have continued to impress me with the quality of their work as well as their timeliness to our deadlines. We recently engaged with Devfinity to do a complete redesign of our website. Shawn and his team did an excellent job taking the time to ask the right questions. I truly feel like they are a key part of our team in creating the customized and unique look we were going for.
Jordan Nobak
Marketing Manger, NOW CFO
Our website was extremely outdated in terms of design and functionality. We had a great experience working with Devfinity from the initial consultation to the final launch. The process was seamless, and the results have been outstanding. The team at Devfinity was professional, knowledgeable, and quick to complete what we needed. They took our vision and turned it into a fully functional website, keeping us informed every step of the way. When it came time to launch the site, Devfinity went above and beyond to ensure that everything went smoothly. Overall, I highly recommend Devfinity to anyone looking for a top-notch website building company.
Madeline West
VP of Learning & Development, C-Level Strategy
Devfinity did a great job helping us define our website branding. Their team is creative, fun to work with, and responsive, which made the whole process significantly easier. Now that our website is up and running, they are always happy to brainstorm improvements or new ideas and respond quickly when we need to update our content.
LET DEVFINITY HELP YOU
GET IT

DONE.
For a FREE consultation, simply leave your details and
we'll contact you within the next 24 hours.